Strengthening Communities Through Dance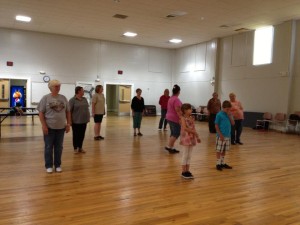 Community development simply brings people together who share a common cause or interest. Community development groups often promote and increase social and creative outlets. In developing communities, we are encouraged to look beyond what is and see what can be. When people come together, it provides opportunities to socialize and share stories. These conversations often lead to ideas and projects that help to strengthen a community.
One of the original forms of community development is dancing. Dancing plays a role in most cultures and it's certainly true for the Appalachian region. Dancing allows people to express their creativity in a safe environment without too many restrictive ground rules. People who participate in community dances can rediscover their community heritage, increase their social activity and reap the many health benefits.
Our local heritage is steeped in community gatherings that center on dance. Several local venues offer people the chance to come together to socialize and dance. The Stompin' Ground in Maggie Valley, N.C. is considered the "clogging capital of the world" and features some of the area's best dance teams. The Fines Creek Community Center in Fines Creek, N.C. features live music every Saturday night. Dancers showcase Appalachian clogging and various American country-style dances. These community events welcome all ages and dance abilities.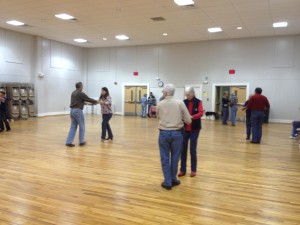 So, how does dancing promote social connections and strengthen a community? Many key principles of social interaction including creativity and teamwork are displayed at community dances. Dancers are allowed to express their creativity in a non-verbal format. Dancers often experience a strong sense of accomplishment as they learn complex choreographed steps and work together as a unit. Creativity and teamwork are often used to solve local issues and to make a positive difference in the community.
What about the health benefits of dancing? Recent research indicates that dancing helps make us smarter. The Albert Einstein College of Medicine has discovered that dance is the best means of avoiding dementia. Stimulating your mind can lower the risk for Alzheimer's diseases and other forms of dementia. Dancing requires participants to make split-second decisions, to interpret and respond to their partner's movements and to memorize routines.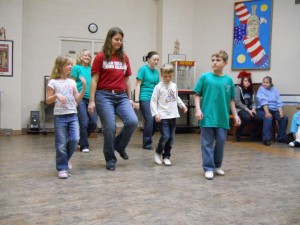 Dancing improves cardiovascular endurance and lowers the risk of coronary heart disease, decreases blood pressure and improves bone density. Dancing requires bending and stretching that can help improve range of motion and flexibility. Research also suggests that having strong social ties contributes to a sense of well-being, positive outlook and improved self-esteem.
Through dance, we are laying the foundation to share in the camaraderie, to be healthier, and to strengthen communities. Isn't it time you start enjoying the benefits of tapping your toes, clicking your heels and moving in the mountains?
---
Upcoming Events:
Arthritis Foundation Exercise Program
Tuesdays and Thursdays beginning April, 25 at 10:00 a.m. at the Swain Senior Center
Beginning Clogging Classes
Thursdays, April 18 – May 16 at 5:30 p.m. – SCC/Swain Center
Line Dancing
Thursdays at 6:30 p.m. – SCC/Swain Center
Fridays through May 10, at 6:30 p.m. – Whittier Community Center
The Smoky Mountain Drifters
Community Dance Event
Saturday, May 11,  6:00 p.m. – 9:00 p.m.  SCC/Swain Center
Bring a covered dish. Admission is Free. All ages are welcome.
The Freight Hoppers
Friday, June 7,  7:00 p.m. – 9:00 p.m. SCC/Swain Center
$7.00 at the Door
For more information about these programs and events contact the Swain County Cooperative Extension at (828) 488-3848.