Young Explorers 4-H Club

Swain County is very excited to announce the start up of a brand new 4-H club, the Young Explorers 4-H Club. 4-H Mom, Jessica Newton, will be acting as Club Leader and the club focus will be science related exploration. The Club's first meeting will be September 12th at 4:00 p.m., where we will explore how to make water glow! The Club will meet at the Swain County Cooperative Extension Office on the 2nd and 4th Mondays of each month from 4-5 p.m.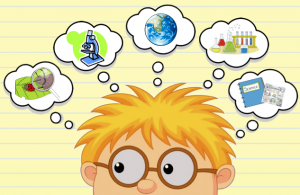 Young Explorers will learn by exploring the world around them through scientific experimentation. Capitalizing on curiosity, each meeting will be focused around a different experiment. Utilizing the Scientific Method, young explorers will be encouraged to generate questions regarding the experiment, form a hypothesis, conduct the experiment, collect/record data and observations, form their conclusions and present their findings to each other.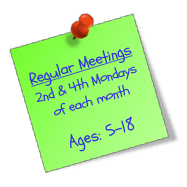 The Young Explorers Club promotes a fun learning environment by encouraging critical thinking, aids in communication and decision making skills, and fosters both teamwork and leadership abilities. Each lesson can be easily adapted to accommodate young explorers between the ages of 5 and 18.
To join this or any of our 4-H Clubs, contact the Swain County Cooperative Extension located at 60 Almond School Road, by calling 488-3848. All 4-H activity dates and times are posted and updated on our Facebook page, so make sure to "Like"  and follow Swain County 4-H on Facebook so you don't miss out or check out Swain County Cooperative Extension's website at: swain.ces.ncsu.edu.
For more information about 4-H opportunities email Jennifer Hill, 4-H Agent at jrhill9@ncsu.edu.
_________________________________________________________________
Other Club Meetings
Tangled Tot's Clogging
Every Tuesday at 5:00 p.m.
Swain County Cooperative Extension Office
No experience necessary and it's FREE!
West Swain 4-H Club
Third Thursday of each month
6:00 p.m. – 7:00 p.m.
Swain County Cooperative Extension Office
Next meeting: September 15, 2016