Meet Our New Livestock Agent – Kendra Norton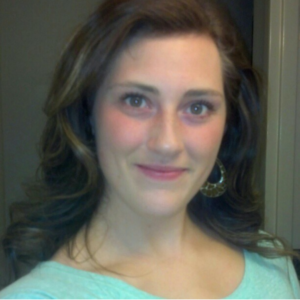 I am your new Animal Agriculture Extension Agent, how can I help you?
So far Jackson County has been a welcoming place, it has been a pleasant move from Madison County. For those of you who don't know me yet, I hope to get to know you soon and I wanted to use this first article as an opportunity to introduce myself and help shed some light on who I am as well as what I can do for you as an Extension Agent in Jackson and Swain Counties. I grew up on a farm in Madison County in the Grapevine Community where my family grows burley tobacco, corn, sorghum to make sorghum syrup or as the old timers call it, molasses, as well as raises horses, which is where my love and passion for agriculture stems. I am a graduate of North Carolina State University with a Bachelors Degree in Extension Education with Minors in Animal Science and Leadership. Before moving to Jackson County I was an Assistant Extension Agent in Madison County for 3 years where I enjoyed serving the residents of my home county. I have a deep-rooted love for Western North Carolina and its residents and I look forward to serving them in any way I can.
As your new Animal Agriculture Agent I am responsible for anything that involves livestock, this can be beef cattle to back yard poultry or rabbits and anything in between including small ruminants and horses. Extension regularly provides livestock programming around a range of topics including but not limited to: grazing management, production practices, herd health, herd improvement etc., but there is always room for things outside these typical topics that we cover. Not only will I be assisting livestock farmers through educational programming, farm visits, field days, and meetings but I will also be teaming up with your 4-H Agents, Heather Gordon and Jen Hill, to provide youth programming with a livestock focus.
As your new Animal Agriculture Agent I would love to hear from you and answer any questions that you may have. Please feel free to contact me either by email at Kendra_norton@ncsu.edu  at the Jackson County Extension office at 828-586-4009 or at the Swain County Extension office at 828-488-3848. For any youth programming questions you may also contact myself or the 4-H agent in your respective county.