2018 Swain County 4-H Holiday Card Art Contest WINNER!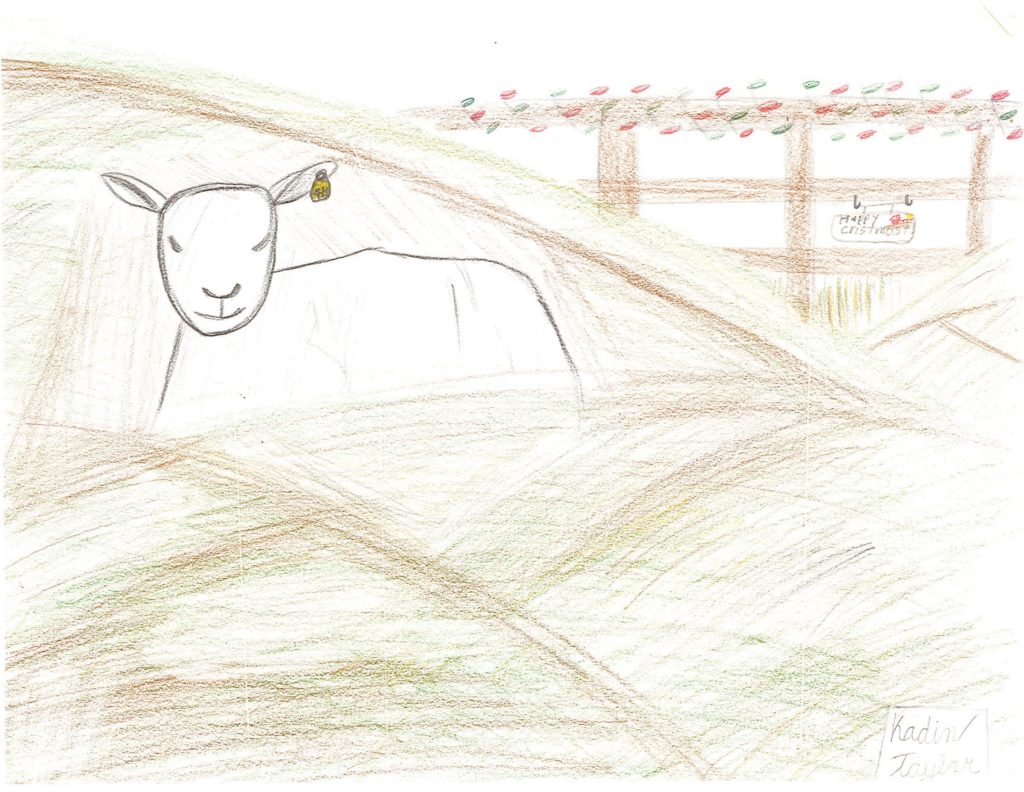 Swain County 4-H Announces the winner of the 2018 4-H Holiday Card Art Contest. Kadin Taylor, age 13 submitted this beautiful drawing of a Christmas lamb. Congratulations, Kadin!
This year youth could choose between these two themes: "4-H & December Holidays" or 4-H Winter Scene".
Kadin's winning artwork will be featured on the 2018 holiday card mailed out by the Swain County Cooperative Extension Office. All entries received a 4-H ribbon.
Check out these other awesome Card Art entries. Well done 4-Hers!!